Chummie Elite Bedwetting Alarm
$79.99
SAVE $4 WITH COUPON CODE: GTELITE 
In Stock. Qualifies for FREE SHIPPING.
Doctor Recommended to stop bedwetting permanently in children and deep sleepers
5 loud automatic alert tones, 2 bright lights, strong vibration with 2-step shut off. Includes discreet mode for sleepovers
One Drop Detection® soft, flexible silicone sensor detects the 1st drop of urine
Easy to clean, hypoallergenic sensor with much larger urine detection area than clip sensors
Compact, user-friendly microprocessor controlled alarm with 1 year warranty
Award Winning, FDA registered, CE certified alarm is available in green, blue, orange and pink colors
| | | | |
| --- | --- | --- | --- |
| Recommended for: | Children | Teens | Deep Sleepers |

Play Alert Tones

Why buy from us
Chummie Bedwetting Alarms have sold tens of thousands of alarms to help stop bedwetting. Discover how this revolutionary alarm with its 'Patented Technology' can help you stop bedwetting in weeks.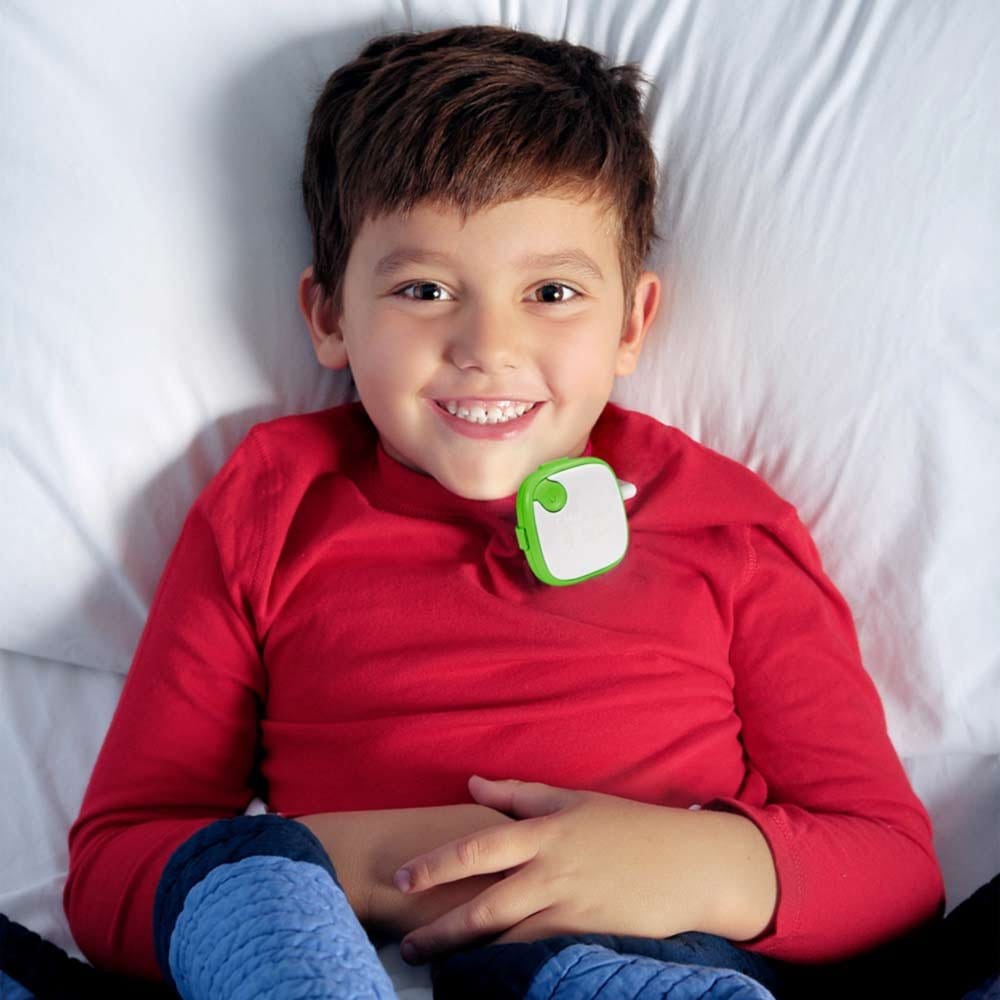 Perfect for deepest sleepersChummie Elite Bedwetting Alarm is the perfect alarm to stop nighttime bedwetting in children permanently. The revolutionary IntelliFlex sensor detects the first drop of urine and sets off the alarm. The alarms patented technology beeps with loud sounds, bright light and strong vibrations to wake your child as bedwetting occurs. In weeks, your child wakes sooner and sooner until he/she stops bedwetting permanently. The alarm takes only few weeks to condition your child to respond to bladder's signal and recognize the need to wake up urinate during sleep.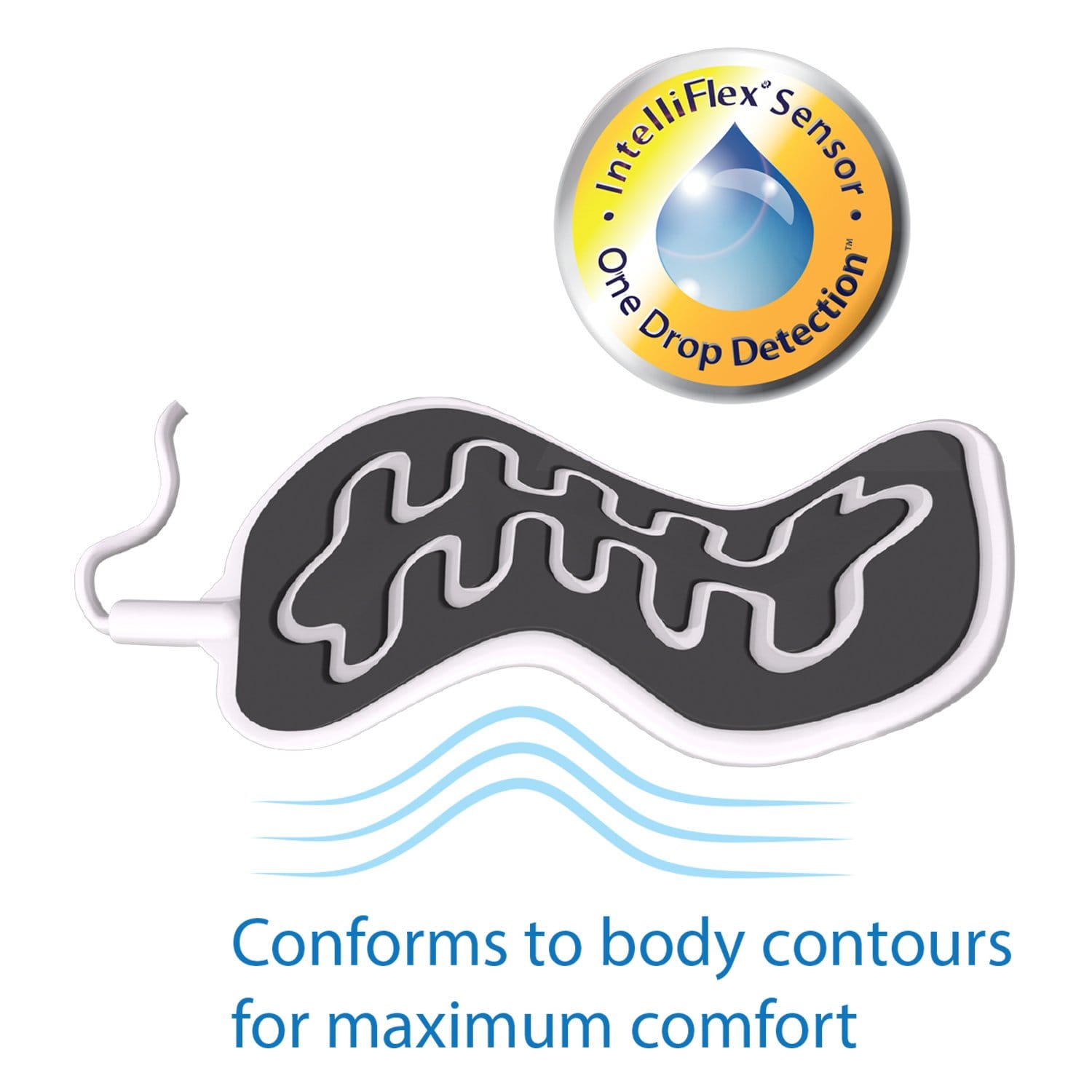 Revolutionary One Drop Detection SensorChummie Elite Bedwetting Alarm is equipped with a revolutionary patented non- corrosive, hypoallergenic sensor. With its One drop Detection®, the sensor uses smart technology which allows it to detect urine from the very first drop and trigger the alarm. IntelliFlex sensors have a significantly larger urine detection area than other clip sensors so your child will never miss a bedwetting accident.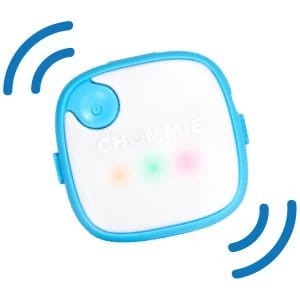 Synchronized Sound-Light-VibrationChummie Elite bedwetting alarm uses 5 loud alert tones, visible lights and strong vibrations to wake up your child as soon as the sensor detects wetness. This bedwetting alarm is effective for both regular and deep sleepers alike.
Microprocessor Controlled AlarmChummie Elite Bedwetting Alarm is equipped with a small, but powerful microprocessor for your child's safety and reliability. The alarm unit alerts when the sensor comes off at night and/or low battery is detected. Chummie Elite offers a unique 2-step shut off system that makes your child more responsive to the alarm and creates a need to clean up after every bedwetting accident.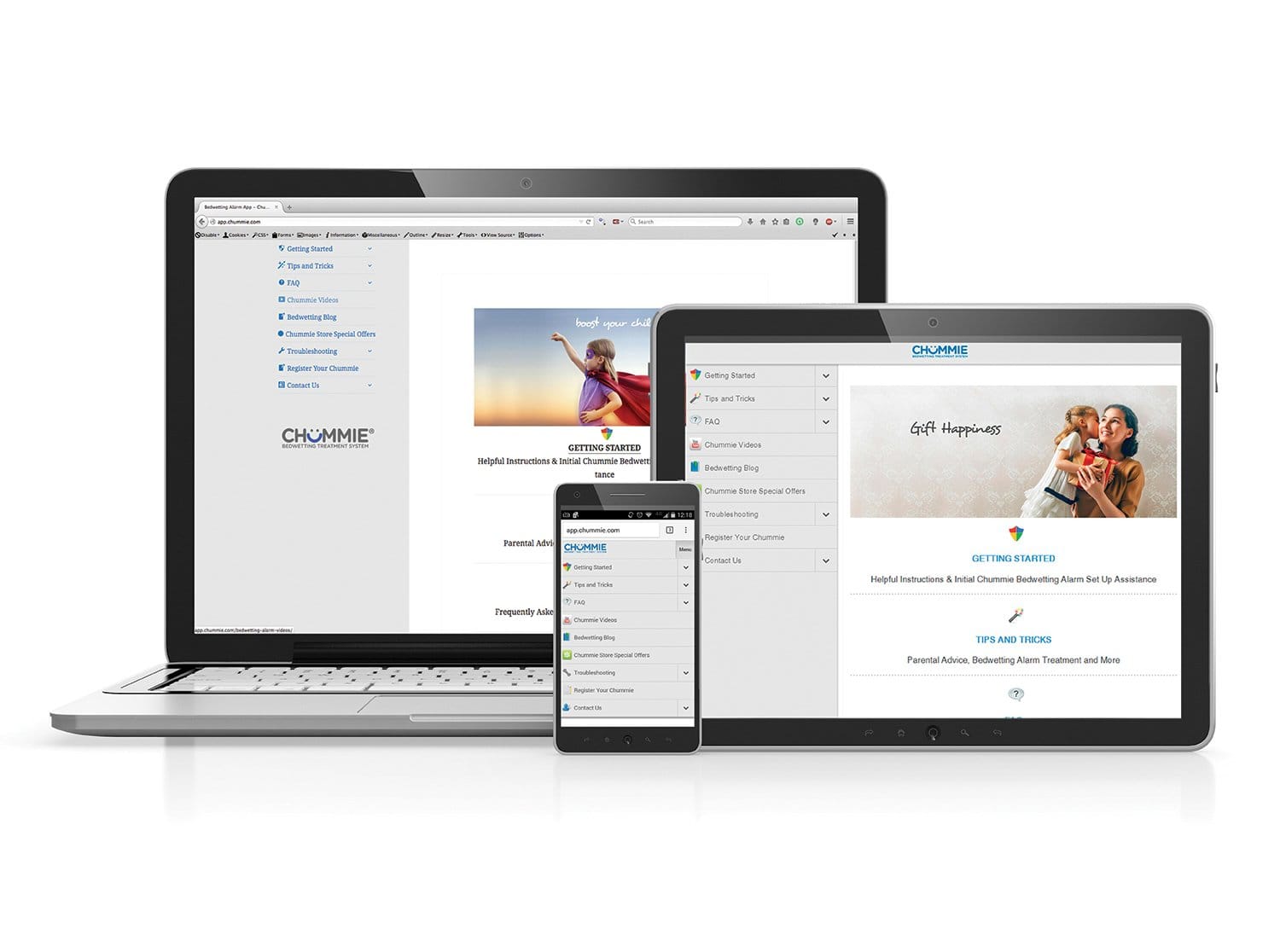 Free Chummie APPChummie APP is specifically designed to offer you quick help. You can easily access Chummie videos, tips, FAQs, blogs, special offers or reach our support team and much more simply from your phone or tablet. Chummie APP can be accessed from any smart phone browser. Instructions will be sent to your email address within 24 hours of placing your order.

Box Contents:Chummie Elite alarm unit, IntelliFlex sensor, snap-on clip, Flexitapes, progress chart, user manual, 2 AAA batteries, achievement certificate & registration card.


Chummie® Elite Bedwetting alarm is an ideal solution for stopping bedwetting in children who are deep sleepers. This award winning alarm has stopped bedwetting in children successfully over the years. Chummie Elite trains children ages 4 years and above to wake up and respond to bladder signals.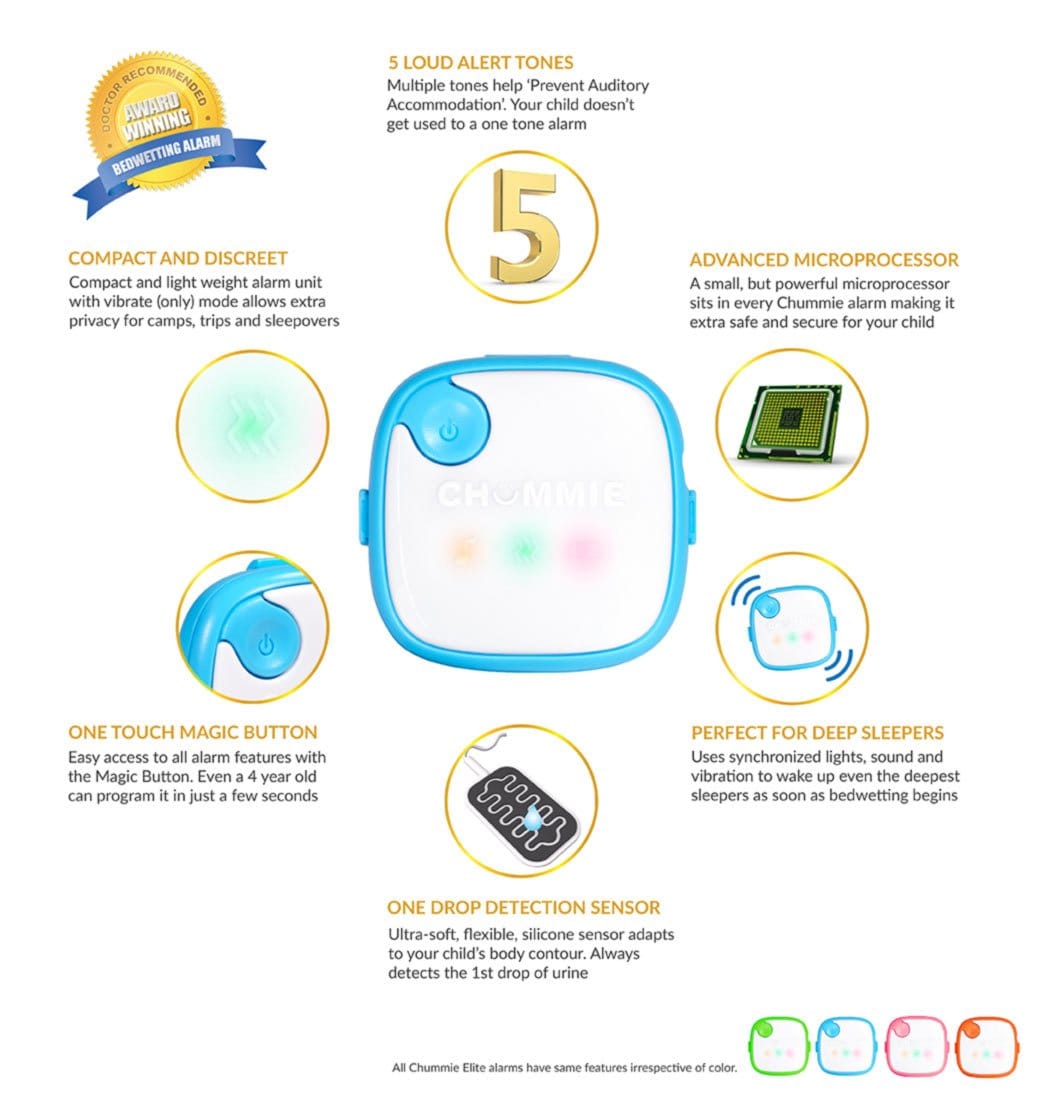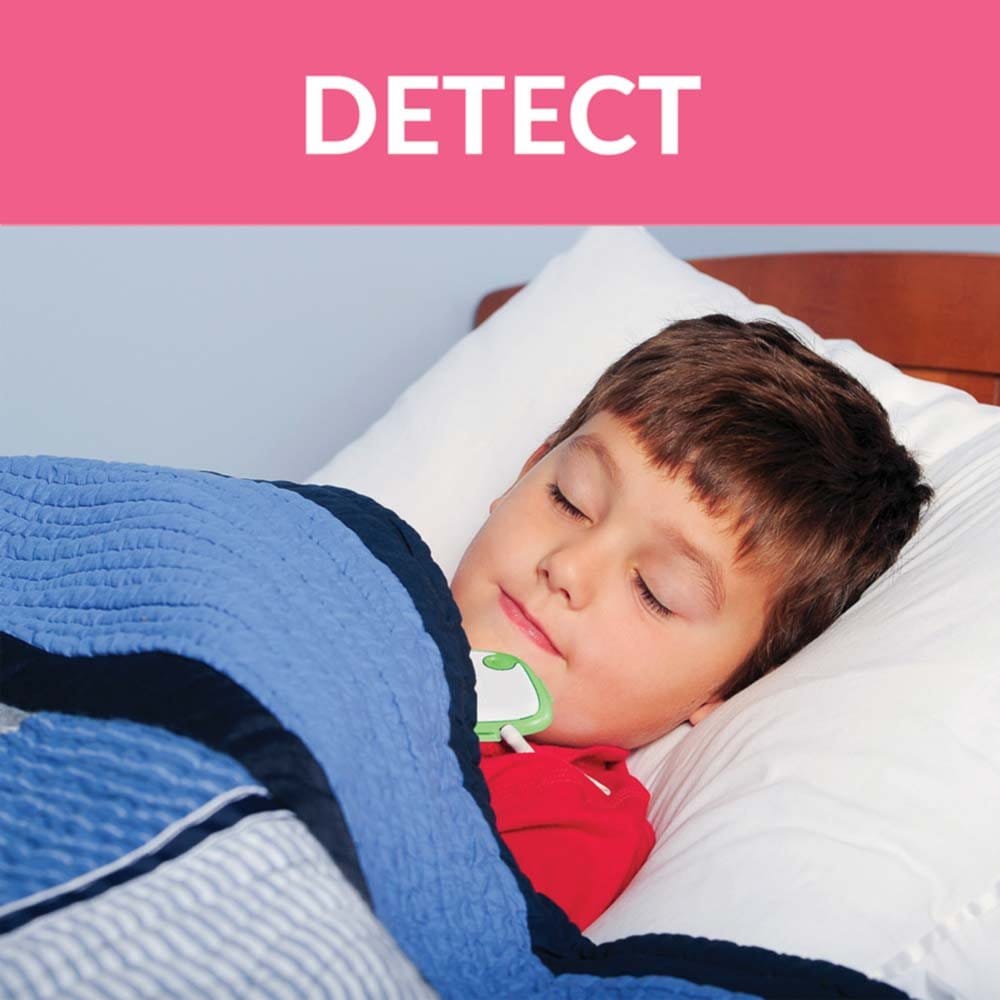 Easy to Set Up
Attach the sensor to the outside of your child's underwear. Place the alarm unit on the pajama top attach on your child's upper arm with a
comfy armband
for added comfort.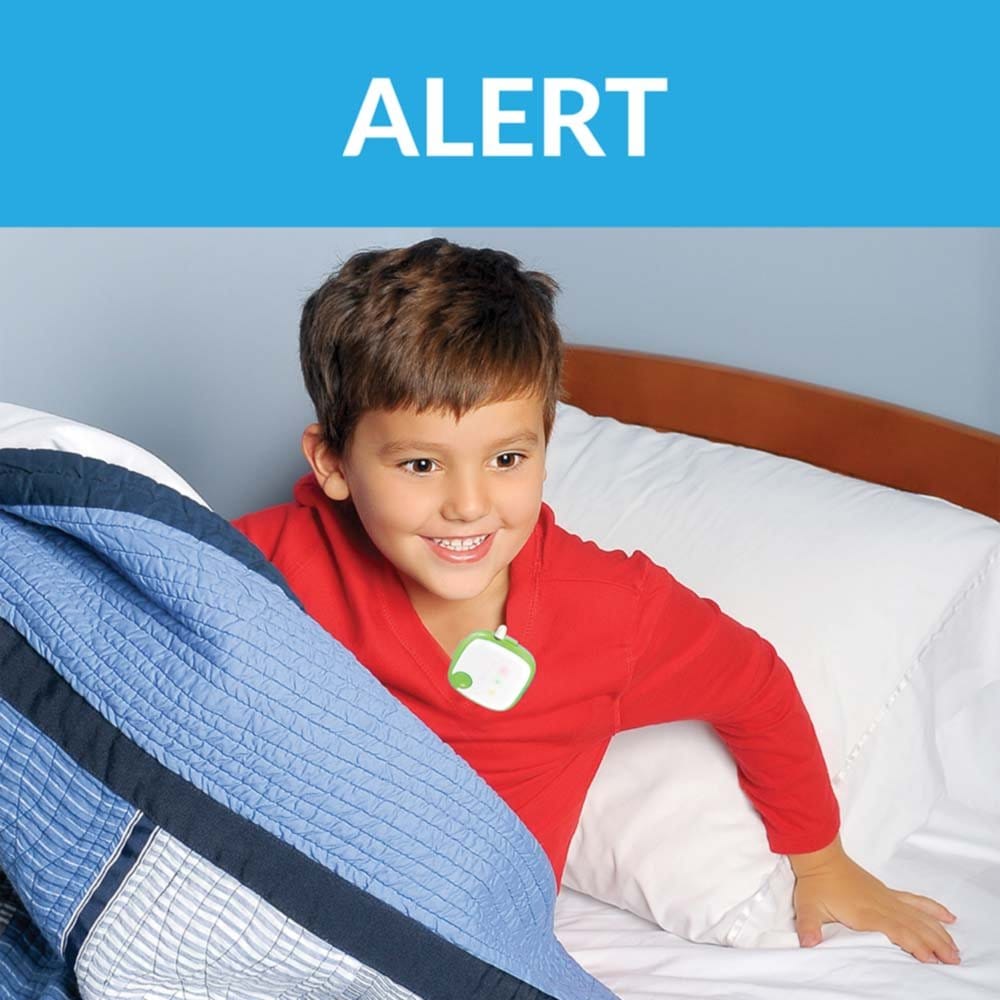 Wakes up the Deepest Sleeper
Our patent pending technology helps detect the first drop of urine. Upon detection the alarm triggers with loud sounds, bright lights and strong vibration to ensure your child wakes up sooner.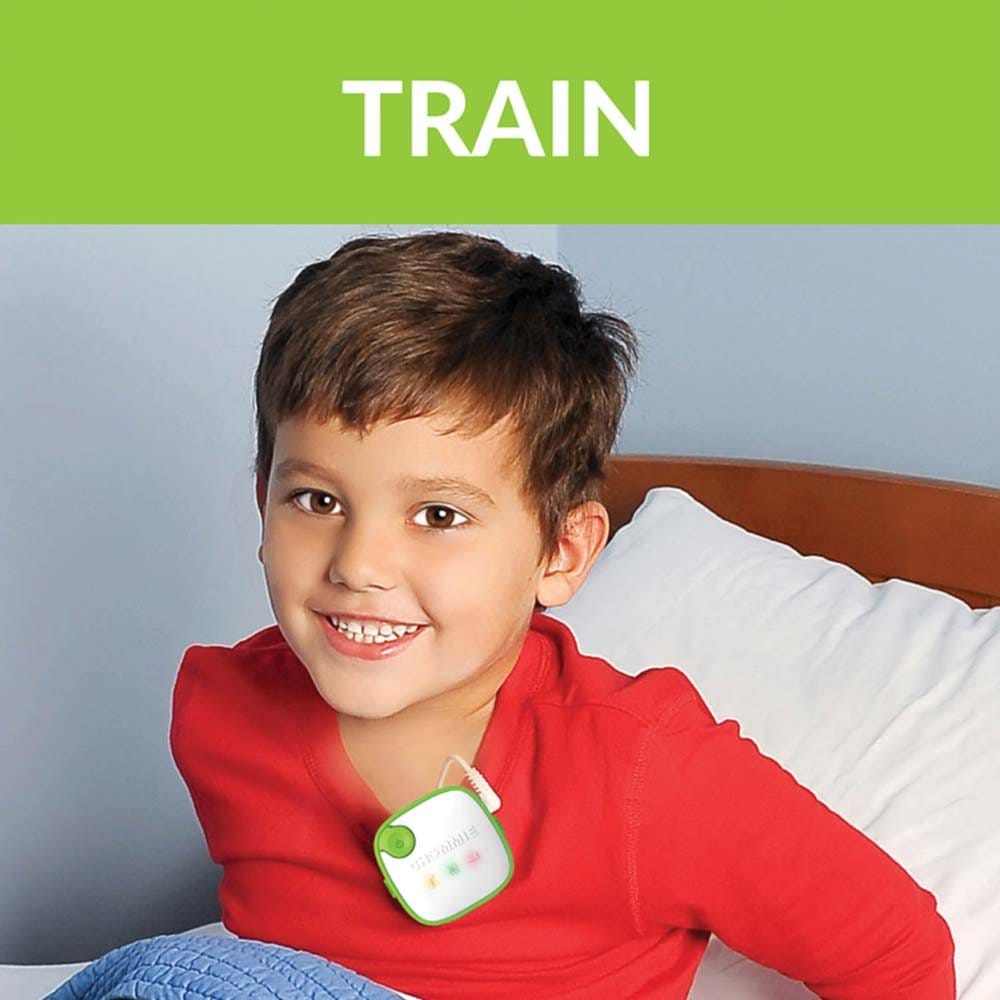 Stops Bedwetting Permanently
In a few weeks, your child becomes conditioned to recognize the need to empty the bladder at night and learns to stay dry permanently.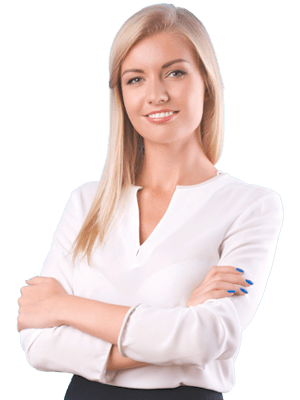 Chummie Elite Bedwetting Alarm is our value for money chummie series alarm, with five awesome tones it uses a comfortable silicon sensor that detects the first drop of urine. Chummie Elite uses smart technology and child-friendly look, color and feel. What's unique about the alarm is its sensor has a significantly larger urine detection area than other clip sensors and also adjusts to body shape to provide your child extra comfort. This sensor will not poke children at night and will be extremely comfortable. With its automatic tone selection, this alarm can be easily programmed by a four year old in under 30 seconds.
Chummie Elite alarms are widely recommended by pediatricians to stop nighttime bedwetting (nocturnal enuresis) permanently in children ages 4 years and above. The alarm is also designed to stop bedwetting in regular and deep sleepers. With this alarm your child should never miss any bedwetting accident. Usually, the alarm can be attached to a pajama top with a snap-on clip (included), however for added comfort we recommended the use of the Comfy-Armband™ which can be purchased separately.
The box includes 10 Flexitapes for to get the treatment started, but we recommend purchasing a spare in advance so that you don't run out of tapes at the last moment. This is the same retail box that is available in retail stores. Call our toll free number at (800) 230-6775 to order over the phone now.
| | |
| --- | --- |
| Manufacturer | Theos Medical Systems |
| Alarm Type | 5 Tones, Strong Vibration and Bright Lights |
| Sensor Type | Revolutionary One Drop Detection™ Technology Sensor |
| Alarm Dimension (Approx) | Alarm unit – 2.3″ x 2.3″ x 0.7″ |
| Sensor Dimension (Approx) | 26.5" long cord. Sensor Dimensions – 2.3″ x 1.4″ x 0.14″ |
| Batteries | 2 AAA Batteries |
| Product Series | TCE25 Series |
| Color | Green, Blue, Orange, Pink |
| Special Instructions | As per instructions, clean sensor after every bedwetting accident. Rinse black surface of sensor with water. Gently clean with cloth and let it air dry. |
| Mobile App | Free Chummie App with Award Winning Customer Support |
| Warranty | 1 year manufacturers limited warranty on Alarm Unit, 90 days manufacturers limited warranty on Sensor |
| Customer Support | Email, Phone, or Live Chat with a Bedwetting Specialist |
| Order by Phone | Help placing an order, with a live representative. Call (800) 230-6775 |
Share your thoughts!
Let us know what you think...