Guardian Bedside Bedwetting Alarm
SAVE $5 WITH COUPON CODE: GUARDME 
In Stock. Qualifies for FREE SHIPPING.
Our #1 best bedside bedwetting alarm. Microprocessor controlled alarm unit with 8 tones and vibration and a unique Soft reversible cotton mat sensor for detecting urine fast
Reversible cotton mat sensor offers unparalleled comfort and large detection area. Users can sleep directly on the mat while the alarm unit is placed on bedside with included stand; cotton mat sensor connects to alarm unit through a detachable cord so there are no wires on your body
Fast Detect™ Technology alerts the user and/or caregiver when a bedwetting accident occurs. Also wakes up teens on detecting at the first drop of urine
Soft cloth reversible cotton mat can be washed and dried in regular washing machine and dryer. Will last over 300 washes
Reversible cotton mat is available in 2 sizes – 30″ x 24″ for most beds and 15″ x 15″ for wheelchairs and incontinent seniors
| | | | | |
| --- | --- | --- | --- | --- |
| Recommended for: | Children | Teens | Deep Sleepers | Adults |

Play Alert Tones

Why buy from us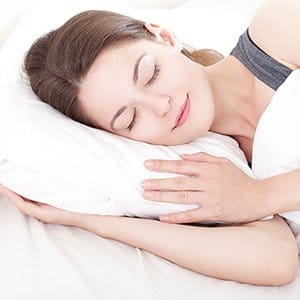 Maximum Comfort and ValueGuardian™ bedwetting alarm is a unique solution comprising of a microprocessor controlled alarm unit and a reversible soft cotton urine detection mat. The alarm unit automatically cycles through 8 alert tones each time a bedwetting event occurs so bedwetters don't tune out and get used to any one sound. Guardian wakes up users with a loud sound and strong vibrations. The system can also be used in silent (discreet) mode which is desirable on camps and sleepovers. The unique, reversible Soft Touch cotton mat is placed directly over the bed sheet and users can sleep on it. No need to place it below a bedsheet like many other bedside bedwetting systems. The mat will detect the first drop of urine and alert the user. The reversible cotton mat sensor also comes in a small size for those who need to be monitored on wheelchairs and/or smaller spaces. Guardian is recommended for children, teens and adults to stop nighttime wetting.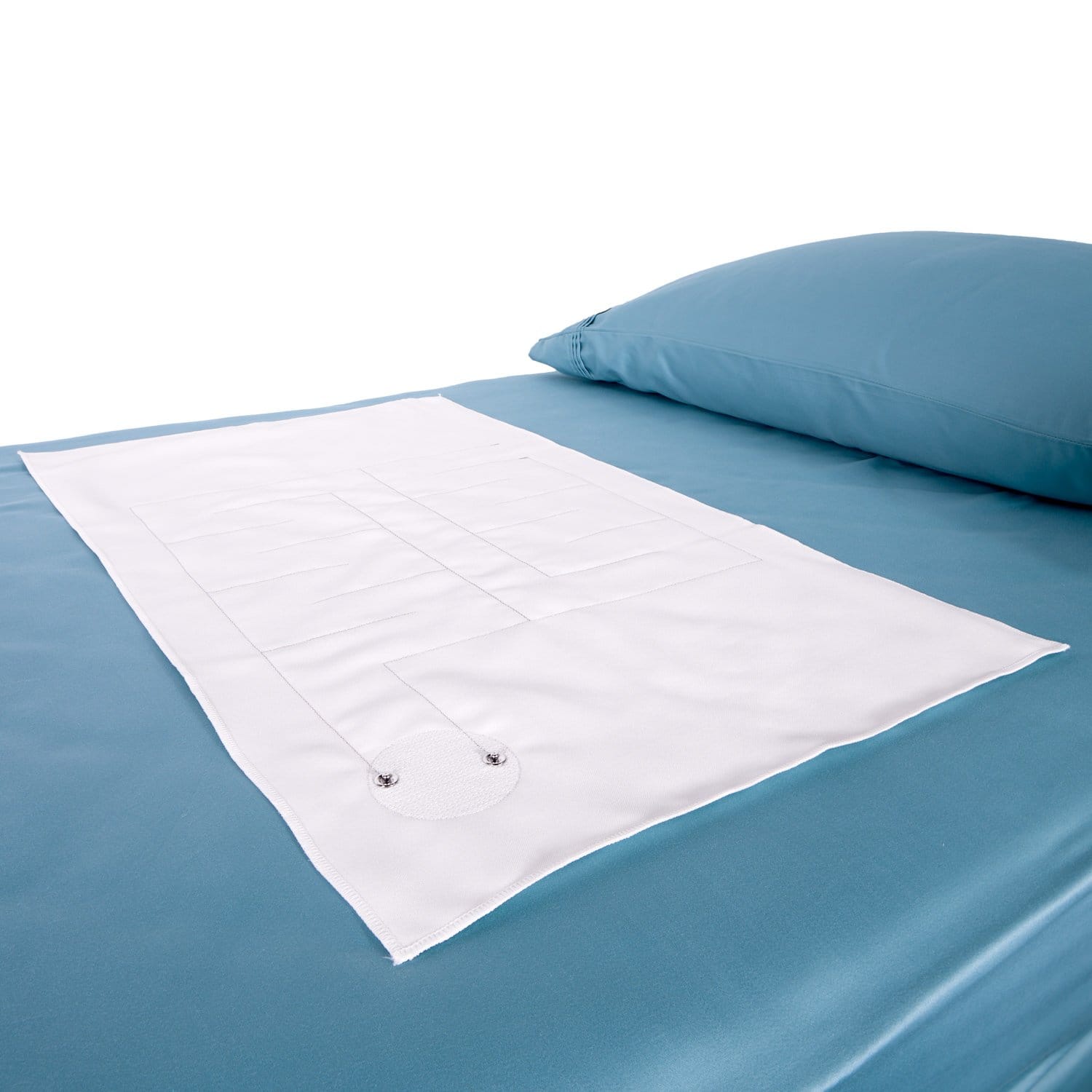 Comfortable Soft Cloth Bed Mat with Fast Detect TechnologyUnlike many other bedwetting systems which use clip sensors or have wires on the body, the Guardian system is built with comfort in mind. The unique and comfortable reversible cloth mat sensor is extremely soft to touch and detects urine quickly to alert users. The mat is reversible so any side can be placed up. This is one of the most comfortable bedwetting solutions available. Users simply place the mat on the bed and sleep on top of it. Mat is easily washed and dried in washing machine and dryer for quick reuse.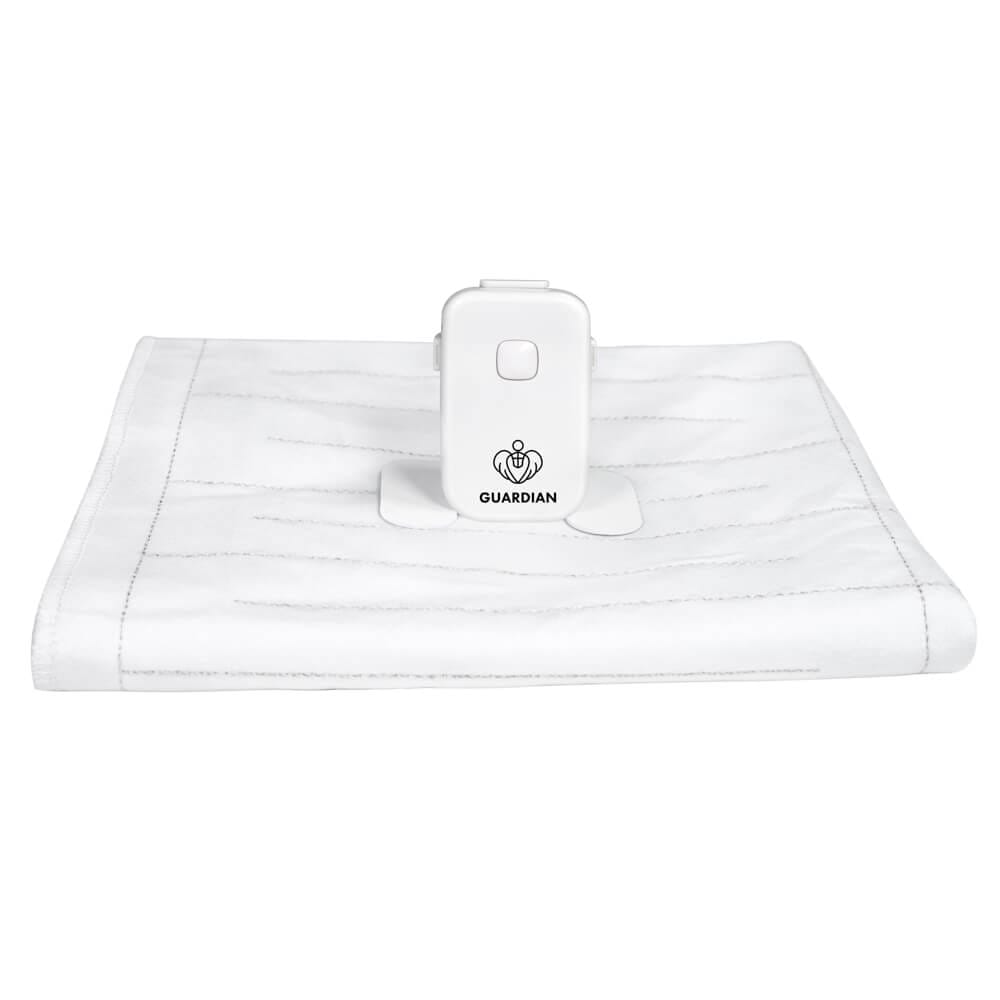 Synchronized Sound and LightThe Guardian alarm unit comes with three alert modes to awaken bedwetters; sound and vibration, sound only and vibration only. Guardian automatically cycles through 8 different tones so the user never gets used to any one sound. The alarm unit also has a low battery indicator to indicate when batteries need to be replaced.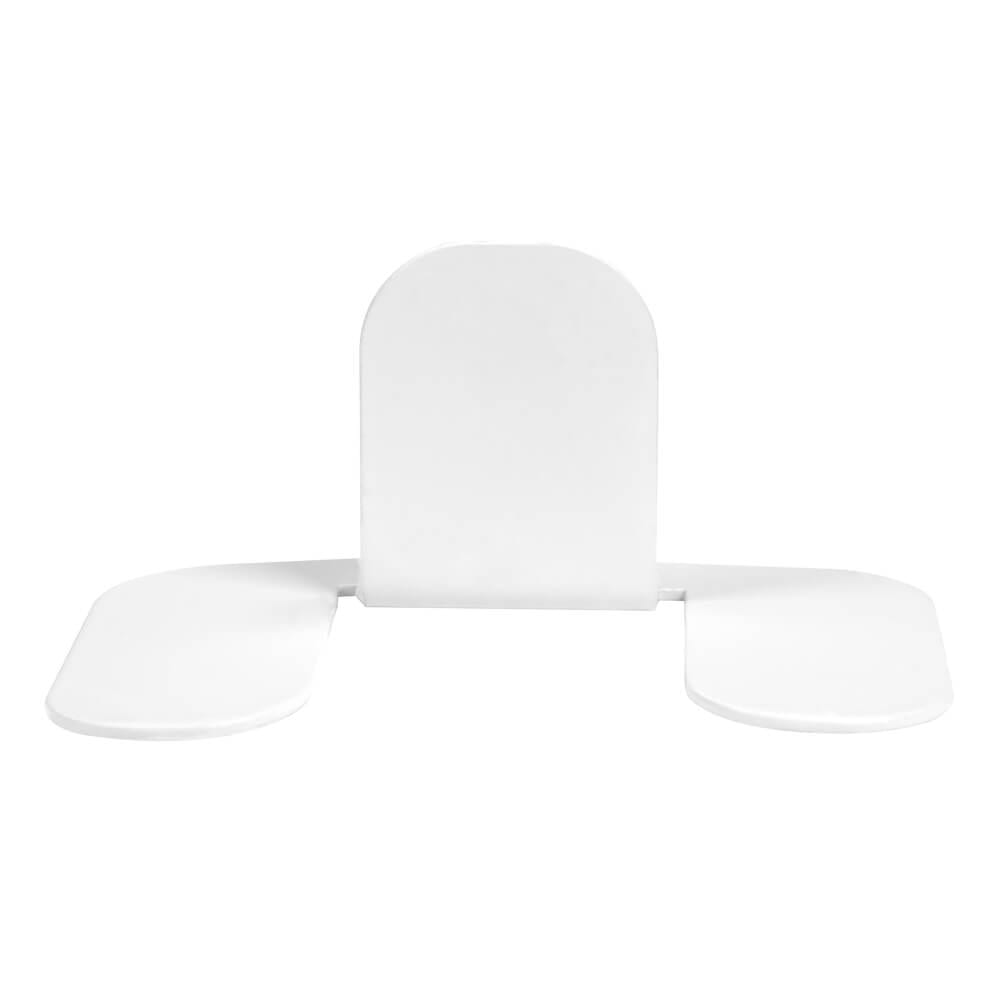 Bedside AlarmThe alarm unit is connected to the Soft Cloth mat using a 10-foot long connector. The alarm unit is place on the bedside using the included metal stand. Since there are no wires on the body, the user is free to move in bed without worry and have a comfortable sleep.

Retail Box ContainsGuardian alarm unit, reusable cloth mat with Fast Detect Technology, 3 AAA batteries, user manual, & registration card.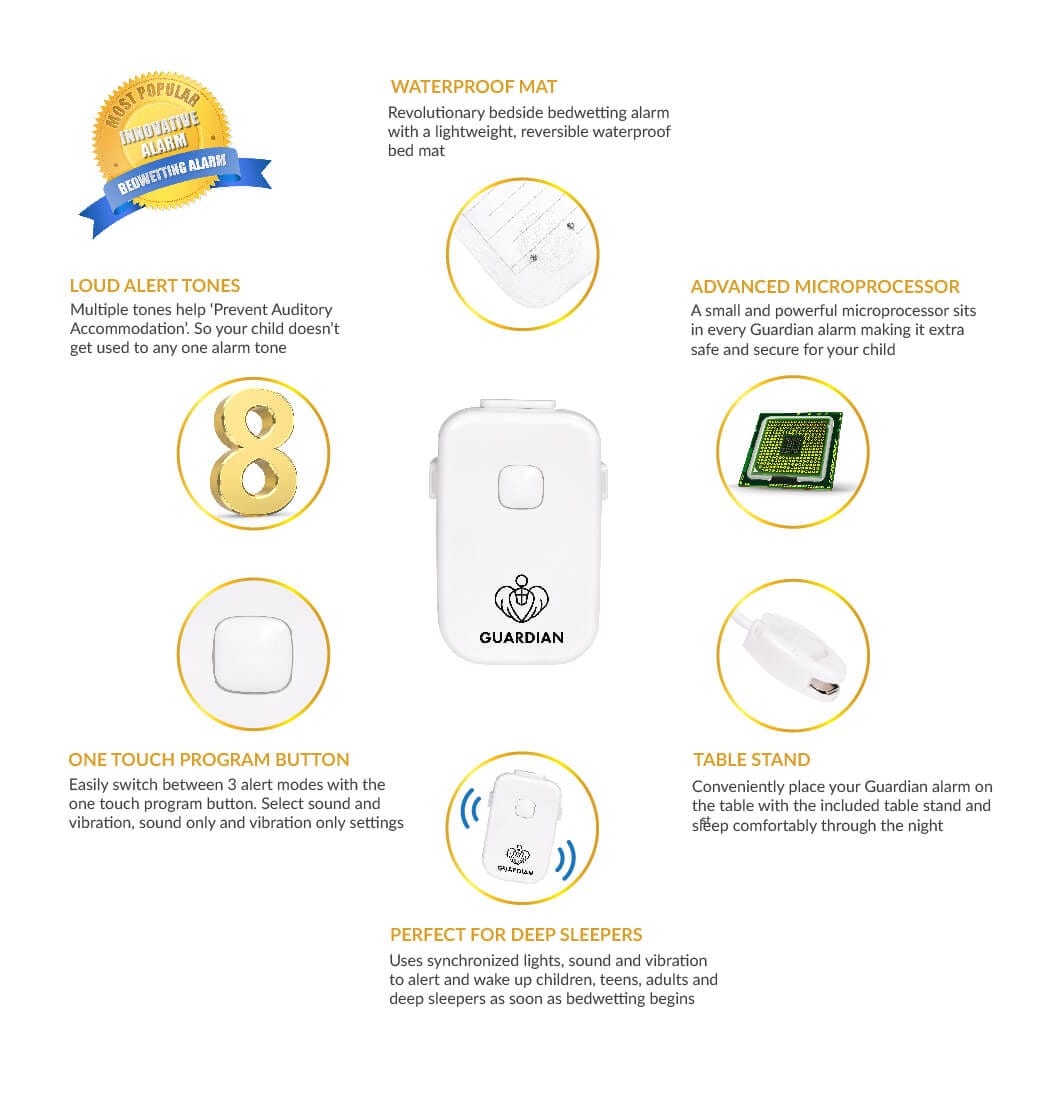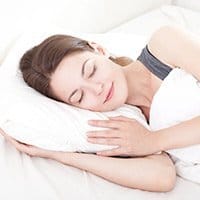 Easy Set Up
Place the soft bed mat on the bedsheet and lay directly on top of it. Connect the mat to the Guardian bed-side bedwetting alarm to begin monitoring for bedwetting events.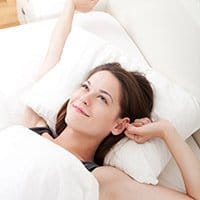 Wakes up Sooner
Our revolutionary Fast Detect technology™ detects urine from a single drop and triggers the alarm with loud sounds and bright lights to alert the user. It can optionally alert the caregiver or parent.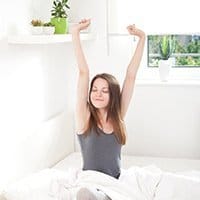 Stops Bedwetting
In a few weeks, teens wake up to the alarm sooner, gradually recognizing the need to empty the bladder at night and achieving dryness. Guardian also helps monitor and/or stop bedwetting in adults.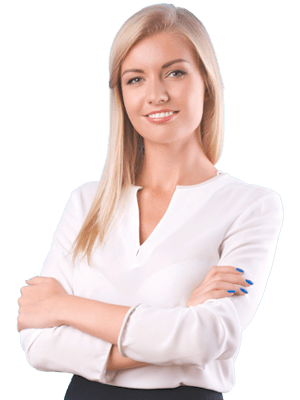 Guardian is our newest Bedwetting Alarm and our store favorite. Guardian uses a soft cloth bed mat that offers more comfort than plastic mats for an undisturbed sleep all night long.
Guardian alarm is designed to monitor bedwetting in those who sleep and wet or incontinent adults who wet during the day. The alarm awakens users using one of three alerts – sound only, sound and vibration, vibration only. The vibration only mode comes handy during camps, sleepovers and when others are not to be disturbed. With 8 tones, Guardian ensures that you never get used to any one sound. The alarm unit is placed on the bedside using the included metal stand. The mat is connected to the alarm unit via a 10-foot long cord. The cord can easily be removed to wash the mat. Since urine spreads fast on cotton, the system detects urine quickly and alerts the user. Guardian is the most comfortable alarm we carry and is widely recommended for all those who prefer a natural sleep rather than having wires connected on their body. This alarm includes the unique Fast Detect Technology which detects the very first drop of urine. It uses cutting-edge technology to deliver faster and better results.
The Soft Cloth mat can be washed and dried after each bedwetting accident in the washing machine and dryer. Do not bleach, iron or wring. We recommend flat drying the mat.
Call our toll free number at (800) 230-6775 to order over the phone now.
| | |
| --- | --- |
| Manufacturer | Theos Medical Systems |
| Alarm Type | 8 loud tones, vibration and light |
| Sensor Type | 100% Cotton Sheet. Soft Cloth Bed Mat with Fast Detect™ Technology |
| Alarm Dimension (Approx) | Alarm unit – 2.6″ x 1.6″ x 0.8″ |
| Sensor Dimension (Approx) | 10 foot long cord. Mat dimensions – 30″ x 24″ for beds or 15″ x 15″ for wheelchairs |
| Batteries | 3 AAA Batteries (included) |
| Product Series | TGV65W |
| Color | Pearl |
| Special Instructions | As per instructions, wash the bed mat after every bedwetting accident. Good to have a spare cloth mat to restart treatment at night. Do not bleach, wring or iron. Machine wash warm and dry flat. |
| Mobile App | Coming Soon |
| Warranty | 1 year on alarm and 3 months on mat |
| Customer Support | Email, Phone, or Live Chat with a Bedwetting Specialist |
| Order by Phone | Help placing an order, with a live representative. Call (800) 230-6775 |
No, you can lay directly on the mat. The soft cloth bed mat has been specially designed so you can sleep on the mat without placing any other sheets on top. Unlike some other mat based systems which trigger the alarm with sweat or motion, the Soft Cloth mat will not give false alarms and will sound only when there is a bedwetting event.
The soft cloth mat comes with a detachable 10 foot long cord. Place the mat on the bed and lay on it where you would normally sleep. Next, place the alarm unit on the bedside where you can easily reach it to turn off the alarm at night. Now connect the mat and alarm using the cord. You are now ready to monitor bedwetting accidents
Absolutely. The mat is not just comfortable, but also washer and dryer friendly. Make sure the cord is removed prior to washing and wash the bed mat after every bedwetting accident. When using the washer, use the medium wash, gentle cycle and do not use bleach. To dry the mat, simply lay it flat and let it air dry. If you prefer to use a dryer, use the low heat and setting. Do not wring or iron the mat
Share your thoughts!
Let us know what you think...