Prisma Prestige Reversible Waterproof Mattress Pad
$22.99 – $24.99
In Stock. Ships within 24 hours.
Our most advanced waterproof mattress pad providing maximum comfort and absorption for bedwetting children, teens and adults
Upper and bottom layers are made from soft cotton fibers and between them is a waterproof barrier to protect your bed from bedwetting accidents, sweat and liquid spills
Surprising lightweight and easy to maintain. Can be folded and placed in the bag to be carried on trips, camps and vacations or stored away when not in use
Prisma Prestige Reversible Waterproof Mattress Pad comes in two popular sizes (36" x 34" and 54" x 36"). Each size has two 18" wings to secure the bed
Each side is machine washable up to 300 times and is dryer friendly so you can get other things done
When ordering, choose the correct size with wings or without wings.
34″ x 36″ beddings fit twin size mattress. 54″ x 36″ beddings fit full size mattress.
With Wings overlays feature two 18″ tuck-ins on either side to hold bedding in place.
Prisma Reversible Waterproof Mattress Pad is a unique dual sided, reversible protective waterproof bedding engineered for those who wet the bed often. The washable bed pad can be used with either side up and since it's layers are made from cotton, the waterproof matress pad won't move or skid at night.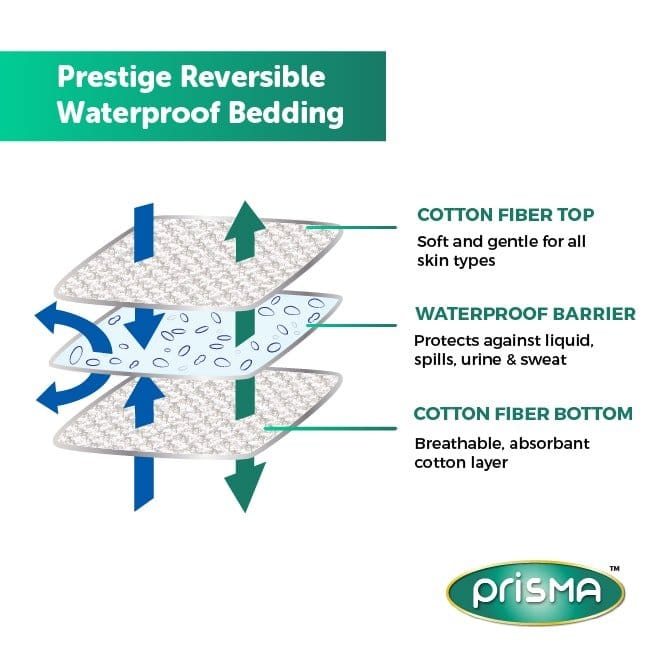 Sandwiched between two pressed cotton sheets is a waterproof layer. Cotton is known to absorb large quantities of urine and this waterproof mattress pad does exactly that. Offering maximum protection at affordable price is what the Prisma reversible mattress pad offers.
Surprisingly lightweight and easy to maintain. Each side of the Prisma Reversible Waterproof Mattress Pad can hold up to 6 cups of urine, larger than the capacity of an adult average bladder and nearly twice more than what other washable bed pads can hold.
Prisma Reversible Waterproof Mattress Pad comes with two 18 inch wings (tuck-ins) to ensure that the bedding is securely attached to the bed and won't move or slip at night. Easily folded away for daytime storage or to carry along on trips.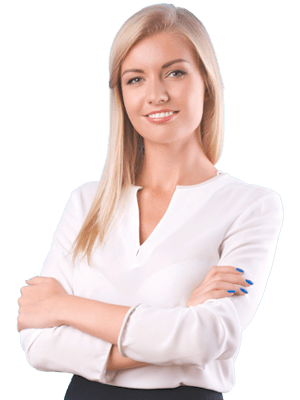 Prisma Reversible Waterproof Mattress Pad is our best washable bed pad. It was designed keeping in mind frequent bedwetters. Unlike traditional protective waterproof beddings which have only one upper surface to absorb urine, the Prisma bedding has 2 surfaces. An upper surface and the bottom surface. Each surface is made from pressed cotton fibers which have two distinct advantages. First, they are soft and comfortable to touch, second, they have large urine absorption capacity.
Being reversible, either side can be used at night, Since this waterproof mattress pad is very light and compact, it can be folded or rolled away during daytime or when not in use. This unique waterproof mattress pad can absorb up to 6 cups of urine on either side. It is machine washable for up to 300 washes and dryer friendly.
Prisma Reversible Waterproof Mattress Pads are designed for children, teens and adults who wet the bed. Each Prisma mattress pad comes with a 1-year manufacturer's warranty.
Color
White
Dimensions (Approx)
34 inches x 36 inches or 54 inches x 36 inches
– With 18″ wings
Material
Cotton fiber top and bottom, waterproof middle layer
Absorbency Level
High
Breathable
Yes
Special Instructions
Do not use bleach or fabric softeners. Machine wash warm, tumble dry low heat and remove promptly.
Warranty
1 year manufacturers limited warranty
Customer Support
Email, Phone or Live Chat with a Bedwetting Specialist
Ordering over the Phone
Help placing an order, with a live representative. Call (800)230-6775
Share your thoughts!
Let us know what you think...