View cart
"Smart Bedwetting Alarm" has been added to your cart.
VibraLITE 8 Vibrating Potty Training Watch
$154.99
In Stock. Ships within 24 hours.
Extra big display makes it ideal for the elderly to monitor daytime activities
Set up to 8 different daily alarms
20 second alarm duration with option to vibrate and/or sound
Bright back light stays on when programming the watch
5 second countdown timer option
VibraLITE 8 is designed for the elderly to adapt with their daytime bedwetting requirements. This watch can be used as to monitor bedwetting accidents, potty training, medication reminder or to simply perform a task. This watch vibrates, sounds an alarm or a combination of both. The user can to set up to 8 different daily alarms that last up to 20 seconds each. This watch also allows for a countdown timers using hours, minutes and seconds with an alarm duration of 5 seconds.
Setting up the watch is quick and simple. Big display icons on the face of the watch make it easy to read and confirm settings. This watch comes pre-built with 2 times zones and an option to include a short reminder every hour on the hour.
A quick glance at the table below should help you make a more informed decision.
VibraLITE 8 at a Glance

Color

Strap and Buckle

Wrist Size

Black
Black polyurethane band
with stainless steel buckle
5″ – 7-1/2″ (12.5cm,- 19cm)
Blue
Blue polyurethane band, with stainless steel buckle
5″ – 7-1/2″,(12.5cm – 19cm)
Silver & Black
Black leather band with stainless, steel buckle
5-7/8″ – 7-7/8″,(15cm – 20cm)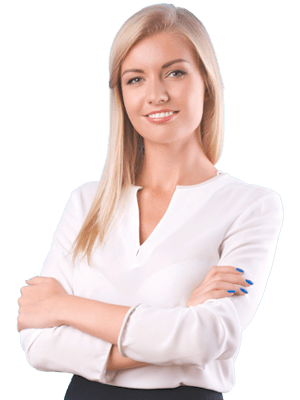 VibraLITE 8 is primarily designed for the elderly. This watch combines the features of many reminder gadgets, so you can use this one watch as a reminder for your tasks or events well in advance.
The display time digit size on this watch is 9.6mm (H) x 3.87mm (W), making it easier to read the time.
Uniquely designed with loud alert tones, this watch can set 8 daily alarms with 20 second durations and a countdown timer that can be set 23 hours, 59 minutes and 59 seconds in advance that has a 5 second duration.
This watch is not recommended to be worn during swimming, showering or such related activities.
Preset Alarms
Up to 12 daily alarms
Alarm Duration
20 seconds
Countdown Timer
Automatic reset, up to 23 hours, 59 minutes, and 59 seconds
Countdown Timer Duration
20 seconds
Alarm Type
Vibration, Sound or both
Number of Time Zones
One
Backlight
Push button with 3 second duration
Lockout Feature
Yes
Battery
Model CR1632 is included
Watch Size (L X W X D) – mm
38.5 X 30.5 X 12.3
Watch Weight
0.9 ounces
Settings Icon
Yes
Water Resistance
Not recommended for use during showering or swimming
Manual
VibraLITE Mini Instruction Manual – English
VibraLITE Mini Instruction Manual – Spanish
VibraLITE Mini Instruction Manual – French
Warranty
1 Year manufactures limited warranty
Customer Support
Email, Phone, or Live Chat with a Bedwetting Specialist
Order by Phone
Help placing an order, with a live representative. Call (800) 230-6775
Share your thoughts!
Let us know what you think...