Protective Waterproof Bedding Overlays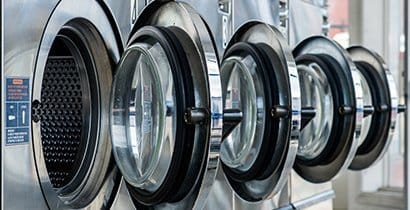 Treating Bedwetting with Waterproof Overlays and Bedwetting Alarms
Purchasing a bedwetting alarm is the first step in helping your child stay dry throughout the night. While your child's brain is still learning to wake up to the bedwetting alarm, use waterproof bedding to protect your bed and to reduce the clean up after a bedwetting event. We suggest continuing the treatment, but including a protective waterproof bedding to ensure dry beds. Combining both prevention methods will provide security for you and your child in case a bedwetting accident does happen.
Waterproof overlays are protective bedding made of smooth, soft fabric that can be placed on top of the fitted sheets. These overlays basically have two to three layers of protection. The upper layer offers cushioning while the middle and bottom layers absorb the moisture and act as a waterproof barrier.
Most waterproof overlays come in small medium and large sizes, and can be easily machine-washed. When choosing from the vast variety of waterproof overlays, ensure that one you pick has excellent absorbency such as the Chummie Bamboo Waterproof Overlay that can soak up to six cups of urine and can be washed up to 300 times! The Chummie Bamboo Waterproof Overlay dries quickly for immediate use.
Using bedwetting alarms and waterproof overlays together will save you time and effort. The alarm will gradually train your child to realize the urge of emptying the bladder, but until then the waterproof overlays will come handy to reduce laundry.

How do Protective Waterproof Beddings Work?
Protective waterproof bedding is essential if you have a bedwetting child or adult at home. It not only reduces soiled sheets for you, but also protect your mattress from stain and odors Here are few different types of waterproof bedding overlays that you can use.
Waterproof Overlaysare placed on top of the fitted sheet and works very well for anyone with incontinence issues. Waterproof Overlays are designed to protect the sheet and works great to protect your bedding from bedwetting accidents. They are equipped with a protective waterproof layer at the bottom that acts as a barrier against any moisture that might seep into the sheets.
You could place the waterproof overlay in the middle or on the side of bed where your bedwetting child is likely to sleep. This kind of protective bedding comes in varying sizes and can be easily machine-washed. Some overlays come with wings, and can be easily tucked underneath the mattress, while others are flat.
Waterproof Pads is a well-known protective waterproof bedding option. It is placed directly on the mattress under the sheets. Waterproof pads create a barrier and guard your mattress from any unwanted moisture or excrement.
Vinyl Mattress Covers are another form of protective waterproof bedding choice. They are relatively inexpensive and can be cleaned easily with a damp cloth. They come in varied styles such as zippered and fitted. Beware of vinyl covers in warm climate as it locks in heats, for warm climate areas try waterproof beddings with polyurethane, as it doesn't trap body heat.

Types of Waterproof Overlays
Protective waterproof overlays are beneficial because they allow quick clean ups, and are great for protecting the bed sheets from any bedwetting accidents.
The protective waterproof overlays are usually placed on top of the fitted sheet to protect the sheet from any accidents. There are two types of protective waterproof overlays -washable and disposable. Depending on your needs and family dynamics you can choose either of the two types of waterproof overlays.
Washable Protective Waterproof Overlays – Washable waterproof overlays are made of soft, quilted fabric that offers layers of protection. These washable waterproof overlays are great for regular use and easily machine-washed, as they don't consume the whole load. They come in flat, tuck-in and adhesive style, and are great to contain small to medium accidents.
There are many brands out there selling waterproof overlays that come in come in small, medium and large sizes. However, when choosing a waterproof overlay for your bed remember to gauge its absorbency, check for number of layers and the material.
Read 'Selecting a Reusable Waterproof Bedding,' to get some simple, but helpful tips.
Disposable Protective Waterproof Overlays – Disposable waterproof overlays are great for use-and-throw purposes such as in hospitals or for traveling, or when staying at a hotel or at a relative's house. Since these can be discarded easily they are excellent for protecting the sheets from stains and any kind of moisture.
Disposable waterproof overlays may come handy even at home, particularly when you have a house guest and have no time for laundry.

Why Do You Need Waterproof Overlays?
Here are a few quick tips on how protective waterproof overlays can help:
 Saves you loads of time and effort doing laundry. You just replace the waterproof overlay pad instead of the whole bedding.
 Protects the mattress. Being absorbent the waterproof overlays can defend the mattress from any urine leaks or sweat stains or other liquid spills.
 Helps you deal with the bedwetting mess. Some waterproof overlays are reusable and machine washable. In case of bedwetting accident simply remove and toss the overlay into the machine.
Excellent for protection. Waterproof Overlays are designed to protect the sheet and locks in the moisture. The protective waterproof layer acts as barrier against any moisture that might seep into the sheets, when bedwetting occurs.
Saves you money over diapers and briefs.
So, save time and reduce your laundry loads with a waterproof overlays.