Urine & Mattress Stain Removers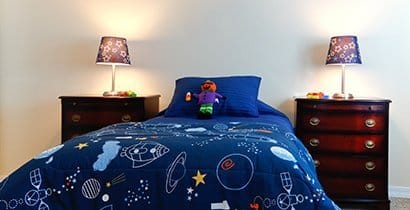 How Urine & Mattress Stain Removers Works
Urine & Mattress stain removers is designed specifically for urine, because of the specific chemical makeup of urine it needs a strong remover that can target it directly and has the strength to eliminate the smell as well. Urine & mattress stain removers work by targeting the stain and smell directly. They completely eliminate the smell. The stain remover must be used as soon as possible to completely eliminate the stain.
If your child wets the bed in the middle of the night, use a urine & mattress stain remover on the bed sheet and place the soiled bed sheets into a sealable bag to prevent the fumes from irritating your child.
Not only do these urine & mattress stain removers eliminate the odor, often they remove odor eliminators neutralize the smell. Below are two different types of mattress stain removes that are proven to be effective against odors and stains.
1. Liquid Based Urine & Mattress Stain Removers
Urine & mattress stain removers makes use of deep-penetrating, oxygen-infused, bio-enzymatic ingredients to get rid of urine stains—including clammy exterior scum. Liquid based formula truly surrounds, breaks down, and mechanizes to removes urine-based soil and smells from the exterior. In order for this procedure to do the job successfully allow the urine & mattress stain remover to dehydrate naturally so that it can seep into the noticeable stains.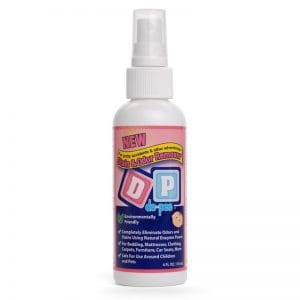 DP URINE ODOR AND STAIN REMOVER
BEST SELLING
Worked very well to remove urine smell and stains.
$9.99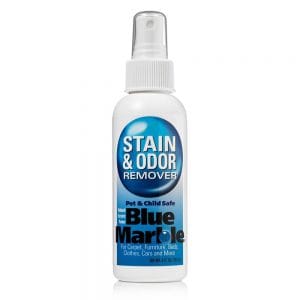 BLUE MARBLE URINE ODOR AND STAIN REMOVER
MOST POPULAR
We now carry this on every vacation we go, to.
$9.99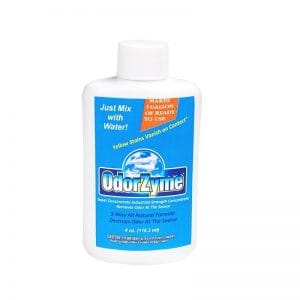 ODORZYME URINE ODOR AND STAIN REMOVER
BEST VALUE
Super concentrated and removes stains on contact.
$24.99
2. Spray based Based Urine & Mattress Stain Removers
They are convenient and easy to use. When using this product use the exact same amount of spray as the amount of urine. The amount of time it takes to dry will depend on the product and the climate of the location. In humid conditions the product can take a longer time to dry as compared to drier areas. They are safe and hypoallergenic but some may produce stronger fumes that should be kept away and only used in non-enclosed areas. These products are used to prevent stains and odors in bedding, but can also be used on other types of materials as well.

Which Urine & Mattress Stain Removers are Recommended?
Our bedwetting specialists recommend a liquid based urine & mattress stain remover with enzymes to help target the problem areas and eliminate odor because we believe a remover should not only get rid of new stains, but also detect and destroy old stains. Urine is particularly hard to remove because of its chemical makeup. The only permanent method of removing urine odor and stains is by using products specifically designed to destroy the uric acid.
This is how enzymatic stain removers could work: The enzyme used in a urine & mattress stain remover is specific to the stain it is removing. Once you know you have purchased the correct urine & mattress stain remover, apply the product onto the urinated area.

Sleeping Dry With Urine & Mattress Stain Removers
Anyone who has dealt with toilet training a toddler is familiar with the distinctive and unpleasant smell and color of urine. To help keep the bed dry at night, use a waterproof mattress pad to prevent a wet mattress. There are many types of waterproof mattress pads ranging from disposable protective waterproof bedding to washable bed pads. Researching and finding the best waterproof overlays to allow your child to sleep on a dry mattress is very important. Using disposable protective waterproof bedding or washable bed pad allows quick and easy clean up in middle of the night. Disposable overlays are perfect for over-night events and travelling.
To clean a waterproof mattress pad, simply use a urine & mattress stain remover. A urine & mattress stain remover will reduce urine odor and eliminate urine smell.

Helping with Laundry
Let your child learn the process of doing laundry by allowing them to load laundry or push the washing machine buttons. Clean up is a process that must occur when a waterproof mattress pad is soiled. Treat this as a learning experience and not a punishment. Explain to your child that they should clean up after themselves, and that they are not being punished in anyway because laundry must be done.
Additionally, teaching your child to do laundry is an important life lesson for growing up. Give your child his or her own personal hamper for dirty items. This will teach them to distinguish between clean and dirty laundry.
If your child is old enough, let them change the sheets themselves and have them put the soiled bedding into the hamper for wash or put into the washer.
If your child is helping you clean, do make sure that the stain remover is only used by an adult. Urine stain removers can be hazardous and are not recommended for child use.