Bedwetting Solutions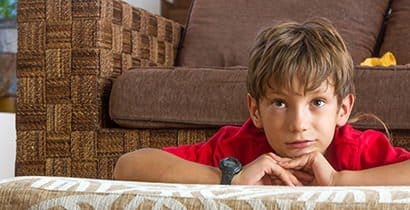 Bedwetting Solutions: Bedwetting Kits vs. Bedwetting Alarms
From bedwetting alarms to bedwetting medications, waterproof mattress pads, bedwetting diapers, vibrating watches and urine & mattress stain removers, there are huge variety of bedwetting solutions. Of course it can get overwhelming, so while you do your research on the different bedwetting solutions, consider looking for a bedwetting alarm kit. Most brands offer starter and combination bedwetting alarm kits that have related products. So, why you should exactly buy kits?
For beginners, bedwetting alarm kits are more inclusive. Most brands put all essentials items in a kit so you don't spend time looking for each item individually. For e.g. A Chummie Premium Bedwetting Alarm Starter Kit has the alarm unit, the Comfy-Armband to attach the sensor to your child's arm at night thereby increasing comfort. Starter kits usually offer you all must have items to get you started with the bedwetting treatment program. Other than starter's kits, some brands provide a combination kits that have different products related to the bedwetting alarm you are buying. For e.g. some combinations kits might offer you products like waterproof mattress pad or a vibrating watch.
You may also have an option to simply buy an accessory kit that includes all necessary accessories you would need to keep the alarm functioning perfectly. A bedding kit kit might prove useful in case you need a bedwetting solution such as a waterproof mattress to manage the soiled bed sheets and clothing, while your child learns to respond to the bedwetting alarm. Bedwetting Alarm kits are a good way to save time, energy, and money.

Selecting A Bedwetting Watch
Bedwetting watches, sometimes also called a potty training vibrating watch are used to remind children to go use the toilet. They are a solution for daytime wetting. Often children forget to use to bathroom during the day. This is a friendly reminder that every time the alarm rings on the watch children can be told it is time to go to the bathroom. Bedwetting watches (potty training watch) are a discreet foolproof way of potty training them to go to the bathroom all on their own. The watches are set by adults at different intervals to remind the child to use the bathroom. Deciding on which bedwetting solution to get for your child's daytime enuresis can be a bit taxing. Therefore, the following points explain how to select the best bedwetting watch (best potty training watch) for your child.
Vibrate for discretion: In class or during a sleepover a child does not want to alert everyone so a vibrating feature is very important for those events when your child needs discretion.
Sounds: Sounds and volumes must be loud for parents and child to be both alerted when it is time to use the bathroom.
Flexibility to select different times : Depending on the frequency of when a child has to use bathroom. The looping feature is set for every two hours and smart feature detects the bathroom cycles of the child. Looping feature, lets the watch beep every 2 hours to alert your child.
Comfort: Different bands made of rubber, latex, silicon or leather.
Easy to Read: Should not have too many buttons and easy numbering and lettering for easy readability. The fewer controls it has the better.
Battery Life: A longer battery life for long lasting durability.
Easy to Open: It should be easy to open to replace batteries.
Tamper Proof: Children should not disable or reset alarms on their own.
Check out the Vibralite Mini Potty Training Vibrating Watch which is highly recommended by our specialists.

Recommended Bedwetting Solutions
Have you recently bought or are planning to buy a bedwetting alarm? Well, as you make the investment it might be useful to buy the much needed bedwetting alarm accessories that may come in handy. Depending on the alarm you buy, you can decide which bedwetting alarm accessories you might need.
Spare Sensor: If you buy a wired alarm, a spare sensor is one of the most important bedwetting alarm accessories, particularly if you get a clip sensor that requires cleaning with a toothbrush. You need to ensure that the sensor is functioning properly because if the sensor is not cleaned properly it will not detect urine and the treatment will not work.
Extra Mat: In case you buy a bed-side bedwetting alarm, consider buying an extra mat, for a quick change of mat without going through the hassle of cleaning up in middle of night or for replacing a damaged and lost mat.
Spare Battery Doors: Spare battery is another useful bedwetting alarm accessory to have in case your original battery door breaks or gets lost.
Diapers: If you buy a bedwetting alarm, you might want to buy additional diapers in case your child wets more than a few times or if you don't have access to laundry on a daily basis.
Armbands: If your child doesn't like the alarm unit to be clipped on to his or her shirt, then armband will definitely prove to be one of the most practical bedwetting alarm accessories you would buy. You can simply place the alarm unit into the armband and wrap the armband around your child's arm.
Additional Batteries: Batteries are the most common, but probably one of the most useful bedwetting alarm accessories. Most bedwetting alarms come equipped with batteries. So, depending on how fast the battery of your bedwetting alarm gets exhausted, you can keep a few extra batteries handy. The good news is most alarms use common batteries such AAA batteries.