Bedwetting Stories; Book Reviews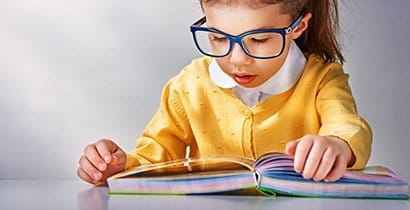 Bedwetting StoriesIn this article:

Bedwetting Stories; Book Reviews
Suggested Bed-wetting Book Reads
Title: I Have To Go!
This is an interactive and hilarious narrative that tells the story of Andrew who never says yes when his parents ask him if he needs to go to the bathroom. Parents are confused as to why he doesn't want to use the bathroom. Parents will like this bed-wetting book because it will relate to their experiences of dealing with their children's bed-wetting and potty training habits. This bed-wetting book is a humorous take on what every parent has to deal with when potty training their children and the tales that go along with this adventure. This is one of bed-wetting books that most parents and psychologists recommend.
We found this comical bed-wetting book very helpful and interactive. Since the book is in a storybook format parents can easily read it to their children and explain how other little boys and little girls have bed-wetting problems too. This bedwetting story is especially good for new parents as it gives a realistic expectation of potty training and bedwetting. The illustration makes it a child-friendly book to read and turns it into an activity that involves both the children and the parents.
Title: Getting To Dry: How To Help Your Child Overcome Bedwetting
An informative bed-wetting book about incontinence, that explains the pros and cons of medicines, bedwetting alarms and other methods that eliminate the bed-wetting problem. This bedwetting story give advice on how to reward children instead of punishing them. What they basically tell the readers is that incontinence is not their children's fault and with different methods it is possible to get rid of this problem entirely.
We suggest this bed-wetting book for parents seeking tips and explanation on bedwetting. The bed-wetting book is written by expects in children urology. What they suggest are various solutions of dealing with bed-wetting in children. They explain the underlying causes of bed-wetting and offers a step-by-step guide to eliminating bed-wetting in children. The solutions that they offer are bedwetting alarms, medicines, and occasionally therapy.
Title: It's No Accident: Breakthrough Solutions to Your Child's Wetting, Constipation, UTI's, and Other Potty Problem
This is a book written about bed-wetting that explains the underlying causes of bedwetting. It is informative as it explains the medical facts about bed-wetting and other problems that parents face including potty training, constipation and UTI's. This book suggests the readers to go for an X-ray in order to probe further in order to ensure a healthy colon from an early start. It is a book that guides parents from A-Z through the whole process of toilet training and potty training boys and girls.
Pediatric Urologist Dr. Steven Hodges offers insight as to how different children deal with constipation and bed-wetting. Many of the problems start with constipation and infections. Most children have had an embarrassing experience that is stopping them from going to the bathroom. This bed-wetting book offers an in depth analysis that deal with all phases of potty training. It's No Accident is one the best bed-wetting books to be published. It focuses on the medical aspect of nocturnal enuresis and constipation. We would highly recommend this bed-wetting book to parents seeking a medical explanation about bed-wetting.
For here for more information on bedwetting stories.