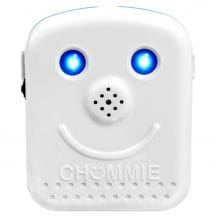 Chummie Premium Bedwetting Alarm
Chummie Bedwetting Alarms have sold tens of thousands of alarms to help stop bedwetting. Discover how this uniquely designed alarm with 'Patented Technology' can h More..
This Alarm Works
August 28, 2018
After lots of Internet research, I found this great alarm for my son who is now 12 years old and was still wetting the bed most every night. We tried a couple different medicines, restricted fluids, woke him in the middle of the night to pee... There were times that he would not wet the bed for a few days but without fail he would start again. My son really wanted to stop his night time wetting and he was determined to let this work but if you have a child who may not be as motivated or mature yet it may be harder. We bought this and in 1 month maybe less he stopped wetting the bed!
Priceless
August 22, 2018
Prior to this Alarm we didn't know what we were going to do to help our son. Bedwetting has been completely eliminated! Worth every penny!
A good surprise
August 11, 2018
Our son is 7 and we are thrilled to say that the Chummie premium has helped kick his bedwetting once and for all.
5-star bedwetting alarm
August 02, 2018
After two weeks, we noticed a huge improvement....and after only 5 weeks using the alarm the bed has been dry for over a month and a half!!
Great value for money
July 31, 2018
We would certainly recommend the chummie alarm to anyone who is going through the same challenges of an aging child who still wets the bed. Definitely the best money we've spent.
Awesom
July 20, 2018
Very nice alarm and does what its supposed to do. We had great resulat with Chummie
Excellent. I love Chummie.
July 17, 2018
Love it
July 08, 2018
Thanks chummie. My son is no longer bedwetting!
The best bedwetting alarm
July 04, 2018
Tried so many other alarms and nothing worked. Chummie has done wonders. It has completely stopped my son from bedwetting. Amazing.