Depend FIT-FLEX Underwear for Women
$49.99
In Stock. Ships within 24 hours.
Very flexible so you can move unlike bulky adult diapers

Provides incontinence protection where men need it most; 

Confidence Core technology for fast absorption and worry-free odor control

Disposable underwear with a comfortable underwear-like waistband and brief-like leg openings you won't find with adult diapers

Maximum absorbency pants are soft and lightweight

Neutral white color

Small-Medium size fit waist size 28″-40″: 115-190 lbs
Large size fit waist size 38″-50″: 170-260 lbs
Large-Extra Large size fit waist size 48″-64″: 200-300 lbs
Only Depend gives you the confidence of new FIT-FLEX Protection now with more Lycra strands for a smooth and comfortable fit. Depend underwear for Women offers a discreet and close-to-body fit you won't find with bulky adult diapers. Specially made for a woman's body, it protects right where women need it most. Depend for Women Underwear are now made with more Lycra strands offering protection while active as it flexes with the leg. Same great protection so you can go and enjoy your day with ease.
Soft, quiet and breathable, Depend for Women Underwear offers the best protection. The incontinence underwear for women comes with new FIT-FLEX Protection and more Lycra strands, for a smooth, close-to-body fit. Depend for Women features snug, brief-like leg openings and protection up front where men need it most. With an underwear-like waistband Depend is soft, discreet and comfortable and helps protect against bladder incontinence or an overactive bladder vs. previous Depend for Women Underwear.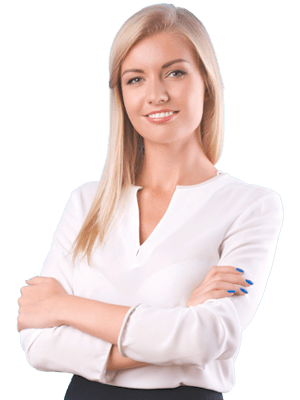 Disposable underwear with Confidence Core Technology instantly absorb wetness and help lock away moisture for dry, comfortable protection, even overnight.
Form-fitting LYCRA* strands provide a smooth, comfortable fit unlike bulky disposable diapers.
Shaped for a natural fit, Depend incontinence underwear for women has all-around leg elastics for a close-to-body fit and come in a neutral tan color. The lightweight material contains no latex, lotion or fragrance.
Brand
Depend
Gender
Women
Maximum Waist Size
64″
Minimum Waist Size
38″
Odor Control
Yes
Quantity
Small/Medium: 84 count; Large: 76 count; /Extra-Large:
72 count
Customer Support
Email, Phone or Live Chat with a Bedwetting Specialist
Ordering over the Phone
Help placing an order, with a live representative. Call (800)230-6775
Share your thoughts!
Let us know what you think...