Flexitape for Chummie Premium/Elite Bedwetting Alarm
$9.99
In Stock. Ships within 24 hours.
Hypoallergenic, hygienic and safe
Latex-free, flexible and comfortable
Doesn't not stain underwear
Holds the IntelliFlex sensor in place throughout the night
Each box has 60 adhesive tapes. Available in pink, blue and green color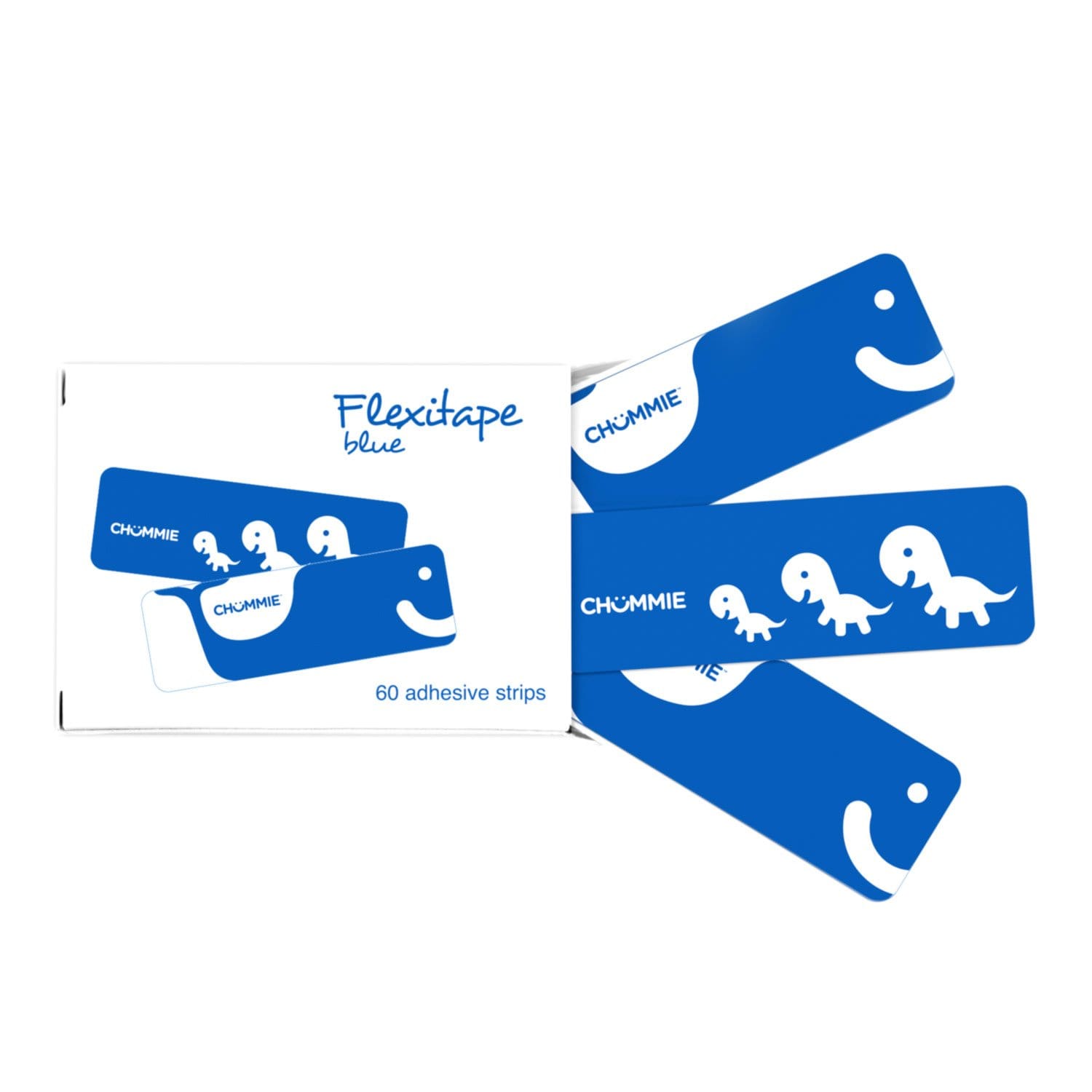 Flexitape™ is the quickest and easiest way of securing an IntelliFlex sensor to the outside of your child's underwear. Flexitape will not poke just to get a grip of the underwear, the Flexitape keeps the IntelliFlex Sensor in place, so that the sensor can conform to the body contour.
Simply peel the tape and stick it to the sensor, it's really that simple. The Flexitape is hypoallergenic and latex free. The long lasting adhesive on the tapes will ensure that the tape is in place all night long.
Available in green, blue and pink colors with child favorite designs. Please choose the color when ordering.
Note: Flexitape is the only recommended tape to be used with the Chummie IntelliFlex Sensor.
| | |
| --- | --- |
| Manufacturer | Theos Medical Systems |
| Count | 60 Flexitapes per box |
| Compatibility | Compatible with all colors of the Chummie Premium and Chummie Elite Alarms |
| Special Instructions | Attach 1 – 2 tapes to keep the sensor in place. Best to have spare to avoid running out of stock |
| Ordering over the Phone | Help placing an order, with a live representative. Call (800) 230-6775 |
Share your thoughts!
Let us know what you think...