Chummie Premium Bedwetting Alarm Starter Kit
$114.99
In Stock. Save Up to $25 instantly.
Get FREE USB Nightlight + FREE SHIPPING.
This Starter Kit includes the Chummie Premium Bedwetting Alarm and Comfy Armband
Handpicked money and time saving kit specially designed for your convenience to stop bedwetting in children 4 years and above
Chummie Premium Alarm is an 'Award Winning' and 'Doctor Recommended Alarm'. It's our #1 recommended wearable alarm with 8 loud alert tones, bright lights and strong vibrations
Alarm uses patented soft reusable silicon sensor with One Drop Detection® technology
Patented Comfy Armband is designed to provide a comfortable sleep
Sweat-resistant, machine and hand washable neoprene with silicone trim accents armband is a perfect complement to this alarm
| | | | |
| --- | --- | --- | --- |
| Recommended for: | Children | Teens | Deep Sleepers |

Play Alert Tones

Why buy from us
Chummie Premium Bedwetting Alarm Starter Kit is a complete package of treatment, comfort, savings and protection.  Our #1 Alarm and patented Comfy Armband is put together for a more comfortable sleep.  When choosing this kit you save time while looking for each item separately and shop quickly.
Contents
1. Chummie Premium Bedwetting Alarm
Chummie Premium bedwetting alarm is our '#1 Recommended Alarm'. This 'Award Winning Alarm' is 'Doctor Recommended' to stops nighttime bedwetting permanently in children and deep sleepers in just few weeks. This alarm is microprocessor controlled and combines 8 selectable loud tones, 2 volume settings, bright lights and strong vibrations. It allows for an easy 30 seconds set up with the 3-in-1 program switch.
This alarm is compact and discreet with the unique and patented One Drop Detection silicone sensor that detects urine from the first drop. With 12 urine sensing strips the IntelliFlex® sensor offers a significantly larger urine detection area than other clip sensors, so you never miss another bedwetting accident. The IntelliFlex Sensor is hypoallergenic, reusable, and easy-to-clean. The unique SmartFit™ design that gives this sensor flexibility and softness making it extremely comfortable for your child.
Chummie Premium is available in blue, pink and green colors and comes with a 1 year warranty.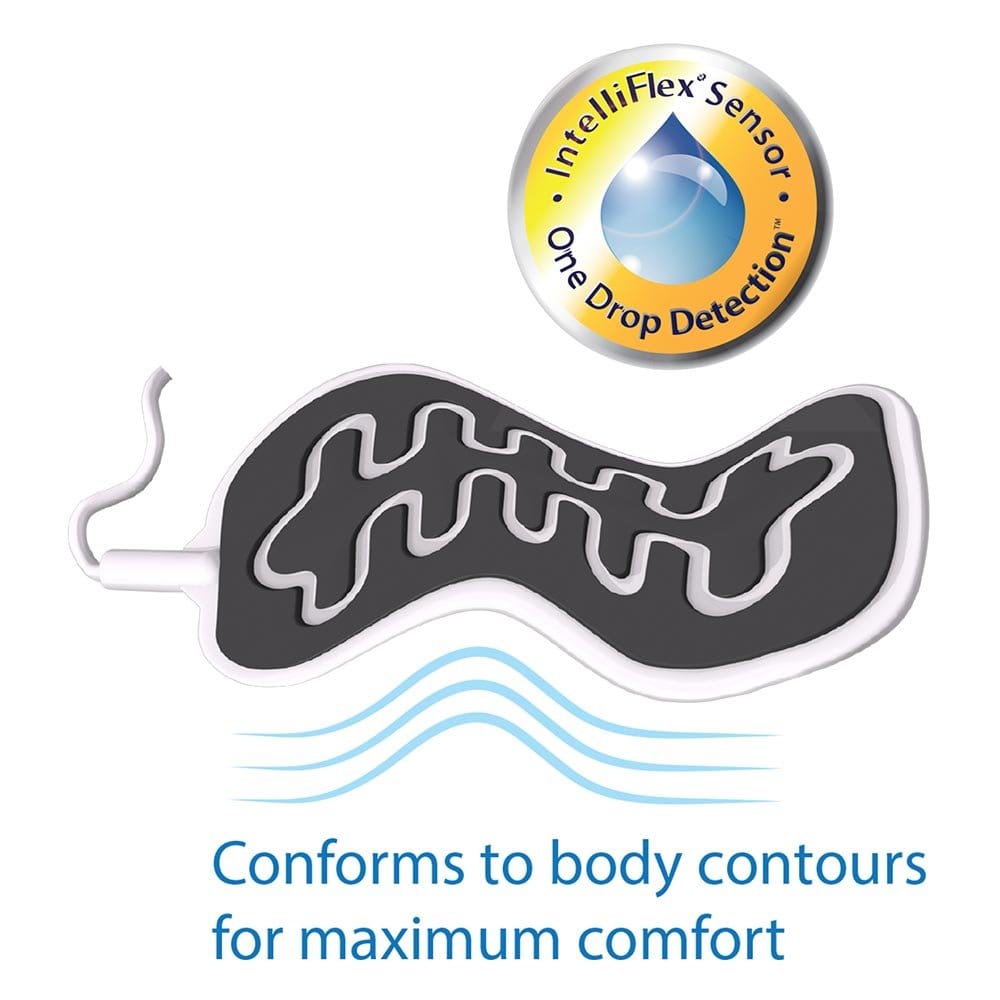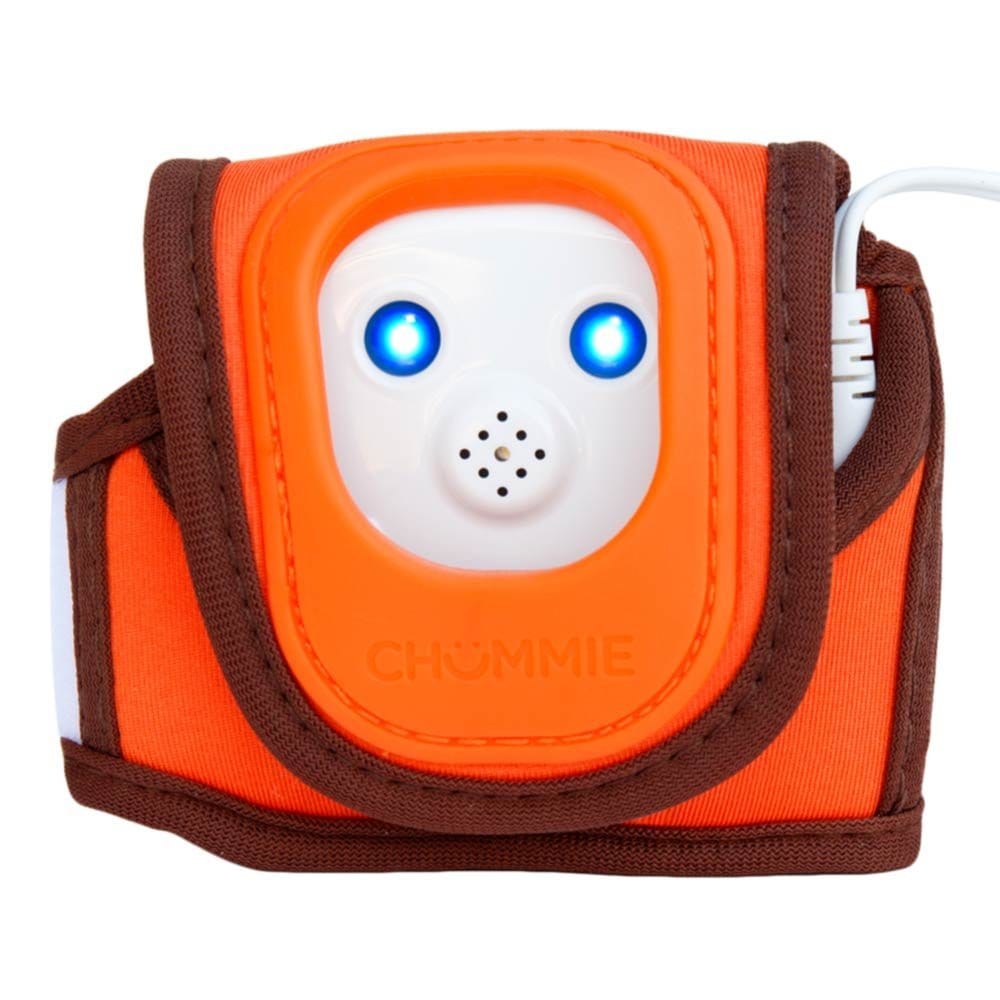 Comfy-ArmbandComfy-armband™ is a safe and easy alternative for securing a Chummie, Smart and Shield bedwetting alarm to your child. Made from sweat-resistant and flexible neoprene and weighing only 1 oz., the Comfy-Armband seamlessly adapts to your child's arm for a good night sleep. Precise cut-outs allow access to all ports, buttons and sensor jack of the alarm unit. The adjustable alarm band comes with velcro straps that can be adjusted to fit up to 8" biceps
Comfy-armband is easy to install. Simply take off the clip from your bedwetting alarm and place the alarm unit in the Comfy-Armband. Slide the Comfy-Armband onto your child's arm, adjust the strap so it fits comfortably and then secure the Velcro tab. Do not secure the tab too tightly. Attach the sensor to your child's undergarment and insert the plug into the alarm unit.
This Comfy-Armband fits girls and boys of all age and compatible with all Chummie Premium/Elite, Smart and Shield bedwetting alarm models and colors.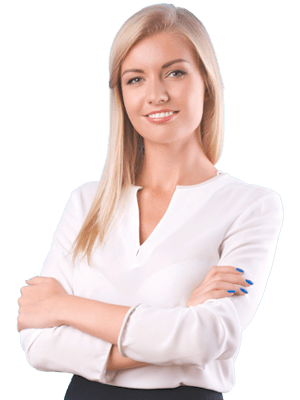 Our starter kits are specially designed for you keeping in mind your child's comfort and your precious time. They are great ways to complete the treatment effectively. This kit contains our top rated bedwetting alarm and a comfy armband.
Family favorite Chummie Premium Bedwetting Alarm works fast and is safe for children ages 4 and above. This alarm is widely recommended by pediatricians. Chummie Premium uses revolutionary, patented technology that combines the power of 8 loud alert tones, bright lights and strong vibration to wake up your child as soon as it detects the 1st drop of urine.
The ultra soft, flexible patented silicon sensor adapts to your child's body contour allowing for free movement at night. This sensor has a large urine detection area so you never miss a bedwetting accident.
To make your child's sleep more comfortable we suggest our specially designed Comfy Armband that perfectly holds the Chummie Premium in place throughout the night. This is an excellent option for children who do not want to put the alarm on pajama top can instead wear the alarm on their arm with the simple attachment of the Comfy Armband. This Patented Armband is adjustable and comes with Velcro strap that fits biceps up to 8''.
Designed with vibrant colors, this armband is extremely light weight and comfortable. The Comfy Armband can also act as a stand-alone long term storage care for your alarm.
Benefits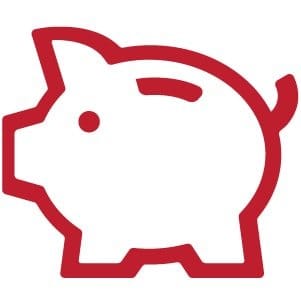 Huge Savings
Save big when you shop our kits. Each of our kits allows you more as compared to purchasing each item separately. Do the math; you will know we are right!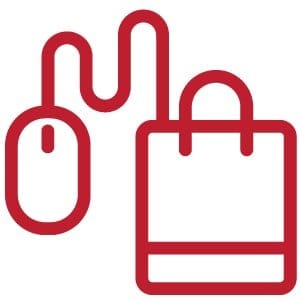 Super Convenient
Our kits are designed exclusively to meet your child's needs. All kits include most essential items that you will need to start and complete treatment.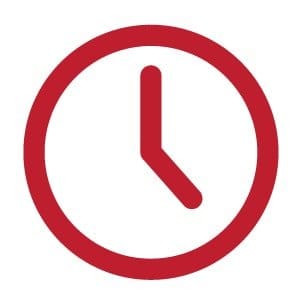 Save Time
We know your time is precious, so we've personalized our kits for you. We have made dealing with bedwetting simple with our handpicked kits.
| | |
| --- | --- |
| Contents | Alarm and Comfy-Armband |
Bedwetting Alarm
Bedwetting Alarm
Alarm Type
8 Tones, Strong Vibration and Bright Lights
Sensor Type
Revolutionary One Drop Detection™ Technology Sensor
Alarm Dimension
Alarm unit – 2.6″ x 2.1″ x 0.7″
Sensor Dimension
26.5" long cord. Sensor Dimensions – 2.3″ x 1.4″ x 0.14″
Special Instructions
As per instructions, clean sensor after every bedwetting accident. Rinse black surface of sensor with water. Gently clean with cloth and let it air dry.
Mobile App
Free Chummie App with Award Winning Customer Support
Warranty
1 year manufacturers limited warranty on Alarm Unit
90 days manufacturers limited warranty on Sensor
Comfy-Armband
| | |
| --- | --- |
| Fit | Fits biceps upto 8″ |
| Special Instructions | As per instructions, hand wash with warm water and liquid detergent. Lay flat to air dry. |
| Warranty | 90 days manufacturers limited warranty |
| Customer Support | Email, Phone, or Live Chat with a Bedwetting Specialist |
| Ordering over the Phone | Help placing an order, with a live representative. Call (800) 230-6775 |
Share your thoughts!
Let us know what you think...